As a fitness company it's obvious that we want you to workout! But what isn't as obvious is that we also want you to eat healthy as the two go hand in hand. If you're just exercising and eating crap, you're only going to feel half as good. Same with eating healthy and not exercising. If you really want to feel and look your best (and if you're reading this I bet you do) then you want to commit to both: exercising and eating healthy. 
So here are some Easy Ways to Fuel Your Body & Be Healthier 
1. Eat Breakfast
You know why it's called breakfast? Because you have to break the fast of not eating. Cool, right? And yet so many people skip breakfast and you know what happens when you do that? Your body doesn't kick-start your metabolism because it doesn't know when it's going to get another meal. That's scary for your body so it continues to stay in "fasting mode" which means it doesn't burn as many calories and slows down your metabolism. 
So what should you do? First of all, eat a healthy breakfast! That will break the fast and kick start your metabolism AND it will give you energy for the rest of the day! Then...
2. Eat Lunch 
Okay, this might seem repetitive BUT it's important to eat throughout the day to keep your blood sugar steady, your metabolism going, and your body fueled so that it can burn calories and build muscles! 
3. Eat Dinner
Do I need to say more?! LOL Seriously though, food is not the enemy! Obviously it's important to choose healthy food, but it's also important to eat and many people think that to lose weight or tone up it's better to skip meals. Well, I'm here to say it's not! 
4. Eat Snacks 
So this one is optional... Some people are all about snacks, others not so much. Personally, I need to spread my food intake throughout the day to help me stay energized and so I don't feel overfull from any of my meals! Snacks are just that though - they are snacks. This is not a permission slip to eat 5 meals so be aware of how much you're eating for a snack. My favorite snacks? Fruit - bananas, apples, clementines - along with a healthy protein like a handful or nuts or tablespoon of peanut butter. 
Do you notice anything?? I am not talking about calories, macro or micro-nutrients. Nope. Nothing specific. Why? Because eating healthy for most people doesn't have to be difficult. It's all about eating fresh, natural and balanced meals! And most importantly making sure that you eat. 
That being said, if you do want to talk more specifics, if you do want more help LET US KNOW! 
Because we have a wonderful Health Coach, Brittany, and she is more than happy to help you figure out a plan to fuel your body and help you feel supported and stay accountable. Click here to set up your first call.
Here's a little more about Brittany: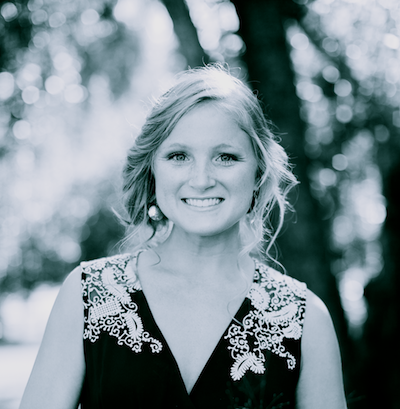 Brittany Holiday is a Health Coach at Grounded Warrior and loves hiking and farmer's markets. She studied Psychology at Tufts University and completed her Health Coaching Certification from the Institute for Integrative Nutrition. 
As an avid learner, Brittany loves reading the latest books and blogs about nutrition. Brittany's coaching style focuses on simplicity, education and accountability. Brittany is known for her approachable personality and creating a safe space to explore challenges and goals. Meditation and self care are also integral parts of her coaching practice.